Light Engineering
Light Reimagined.
RSL doesn't just manufacture products, we engineer and create solutions. We are the leader in remote source light engineering, having revolutionized fiber optic illumination and LED smart lighting for military and commercial industry. In fact, our lighting technology introduced the concept of removing hazardous electricity from the actual lighted area, improving safety and cost in diverse conditions.
But while we're proud of our expertise, our practicality is integral to our success. In engineering, we find the biggest problem isn't coming up with ideas, it is interfacing all the elements. Variables as seemingly small as the epoxy used in a component can impact functionality, and our whole-system approach anticipates that for more efficient, durable design.

Development &
Implementation
Specialists 

Looking Forward:

Adapting Technologies to Solve Future Problems
Imagination thrives in the convergence of lived experience, knowledge of systems, and pursuit of the ideal. RSL doesn't want to re-invent the wheel—we want to leverage existing and emerging technologies to solve real problems.
While we design solutions for today's world, we keep a vigilant eye on the future. In the not-so-distant past, it was hard to imagine lighting a hazardous environment without the risks of electricity or servicing topside lights from the safety of the ship's cabin. But RSL is the pursuer of possibilities; we work to identify new technologic advancements and apply them in practical, safe ways. We take one of the world's most basic and omnipresent energies— light— and find waysto harness it to solve problems.

RSL engineering is more than just light bulbs. Our proprietary technology is underpinned by a multifaceted approach which requires four key aspects to work individually and—most importantly—with one another as a whole system.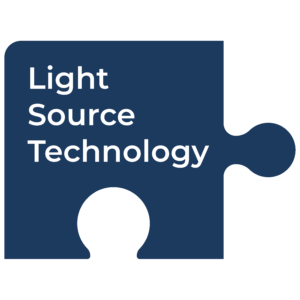 We love light.
All kinds of light. Metal halide lamps, LEDs, and especially laser diodes get us going. But all light sources come with unique challenges and opportunities, which we harness in inventive ways like:
Thermal Management: Light energy produces heat, and the heat production process is different for each type of light source. Since excessive heat reduces system life expectancy and can impact other system components, RSL manages heat accordingly, building systems as unique as the light they emit.
Chromaticity: Especially in marine environments, the "color" of the light must meet specific requirements according to international navigation Rules to Prevent Collison at Sea (72 COLREGS). RSL has developed both metal halide and LED light systems that consistently meet this narrow and unique chromaticity range.
Packaging for Durability: When it comes to housing the light unit, RSL has considered various environmental and operational factors including vibration, shock, electromagnetic interference, temperature cycling, and salt spray to design units that are reliable in adverse environments.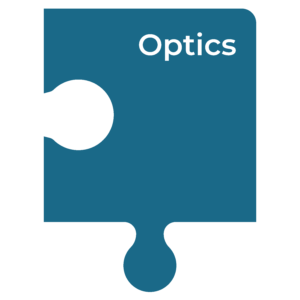 The challenge with any high intensity, fiber optic light source is to efficiently concentrate that light into the optical fibers for transport.  As light energy is concentrated its density increases, requiring careful application to the fiber itself and consideration of whether the heat generated in this process impacts other components. RSL has developed coupling optics to maximize the amount of light applied to the fiber cables, while minimizing losses and managing heat generation.    
Our proprietary luminaires shape the light exiting the fiber cable into a unique pattern required by the application. In some cases, the luminaires themselves need to be very small to limit ships' radar signature.  RSL's Navigation, Signaling, and Illumination light systems use precise optics to meet diverse industrial and marine applications without waste, glare or spillage.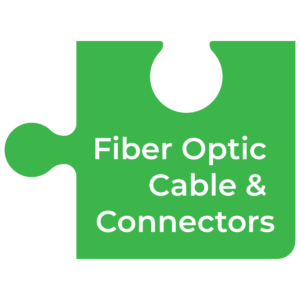 Fiber Optic Cable & Connectors
Fiber cables can do just about anything, so their design is highly dependent on the application. We consider factors like raw materials, flammability, toxicity of components, and even the complexities of applying connectors. RSL's vast experience in fiber optics means we have deep relationships with leading fiber manufacturers to develop our proprietary cable.
And since we always have an eye on the future, we work with shipyards and navy engineering groups on the optimal use of fiber optic illumination, as well as critical fiber optic sensing application opportunities.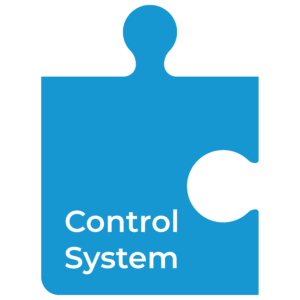 RSL light systems can perform multiple functions depending on the system and application including (but not limited to): dimming, flashing, color change, morse code, and health monitoring.  These functions can be controlled locally or remotely using software on PC boards or programmable logic controllers (PLC).   

Reimagine with Us
Reimagine the possibilities of light.
Let the RSL team make it a reality.