Get all the latest RSL news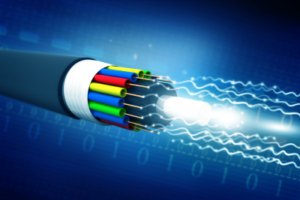 RSL Fiber Systems has received a contract through NSRP to investigate new compounds that can be used as jackets for fiber optic cables installed on U.S. Navy ships and submarines.
The objective is to identify highly durable materials that will increase the level of protection to the optical fibers and reduce damage to the cables at installation and during service life.
"Fiber optic networks are the communications' backbone of Navy ships and submarines, transmitting mission-critical data, controlling weapon systems, and monitoring vital equipment. New cable designs will contain over 400 fibers, requiring a highly durable construction to ensure that the fibers are adequately protected" said Giovanni Tomasi, RSL's CEO and project team lead. "The selection of materials for the outer cable jackets is extremely critical due to high risk of losing such a high number of communication channels. New materials have been developed that provide increased protection while maintaining the safety characteristics required for
shipboard use".
The project will evaluate new materials and recommend methods to verify the performance even under the most severe operating conditions. The manufacture-ability of the compounds will be taken into consideration to identify possible cost reductions. The project team members include Huntington Ingalls Incorporated, Ingalls Shipbuilding division, NAVSEA SUPSHIP Gulf Coast, and ChemPro Technologies, LLC.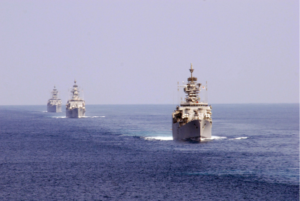 NSRP has awarded RSL Fiber Systems a contract to develop a fiber optic sensing system on Navy ships.
RSL Fiber Systems has received a contract through the National Shipbuilding Research Program www.nsrp.org to develop a fiber optic sensing system that can remotely monitor medium voltage (MV = 4,160 VAC) electrical panels on Navy ships in real-time and display the data on a graphical user interface integrated into the ship's controls to prevent potentially catastrophic failures caused by lose connections. The system will also provide diagnostics data for Conditions Based Maintenance.
"As the complexity of electrical systems on naval combatants keeps increasing, driven by the power demand from sophisticated sensors, propulsion systems, and weapons, it is extremely critical to continuously monitor the health of the electrical connection and distribution hardware", stated Giovanni Tomasi, the company's CEO and project team lead. "We are very excited that this project will allow Navy ships to assess the conditions of the electrical distribution network in real-time to detect, isolate, determine the severity, and take the necessary actions to prevent damage and avoid mission delays."
The distributed temperature sensing (DTS) technology will be utilized for the MV panels but will also be applicable to other uses including high voltage panels (HV = 13,800 VAC), power cable connection, fire detection, machinery health monitoring, and other applications where changes in temperature indicate the formation of potentially hazardous conditions.
The project team members include General Dynamics Bath Iron Works, NAVSEA 05Z33, NSWC PD Code 44, DV7 Engineering, and the Pennsylvania State University Applied Research Laboratory.